Main content starts here, tab to start navigating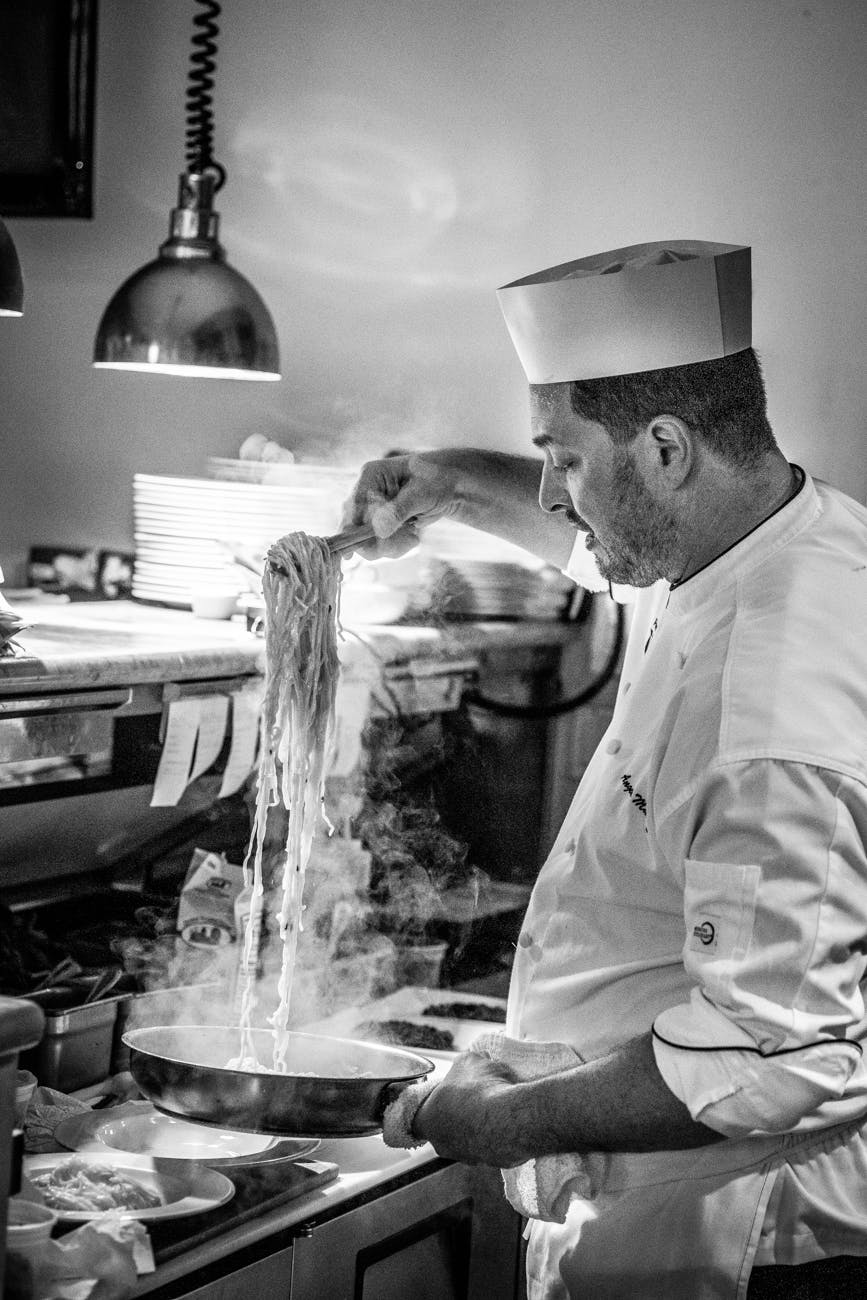 Angelo Masarin
Chef & Co-Owner
Angelo Masarin was born in the Venetian Province of Treviso, Italy, and donned his first apron in Milan at the tender age of seventeen. Chef Masarin's passion for food has been in his blood ever since.
He attended the prestigious Istituto Professionale Alberghiero, and the Culinary Institute of Castelfranco Veneto. Chef Masarin's enthusiasm took him inside some of the most notable Italian kitchens, including Harry's Bar, Cipriani, and La Locanda Cipriani, the legendary location where Ernest Hemingway penned his novel 'Across the River and Through the Trees.' Throughout his years in Europe, he crafted dishes for royalty, including the Princess of Greece and the Prince of Spain. He also had the pleasure to serve legendary guitarist Jimmy Page, Tom Cruise, Nicole Kidman, Woody Allen, and even Henry Winkler. "Fonzie was the best," the chef reminisces.
Upon his arrival to Miami in 2009, Angelo served as both Chef de Cuisine and Chef de Partie at several notable Miami dining establishments such as casa tua and cecconi's. It wasn't until 2011 when he finally capped his dream of opening his own restaurant, co-owned with Graziano Sbroggio & Carlo Donadoni: Salumeria 104. Following the success of Salumeria 104 Midtown, the partners decided Miami deserved another location, bringing Salumeria to Coral Gable's famed Miracle mile. NOW 4 YEARS LATER, SALUMERIA IS OPENING ANOTHER LOCATION IN JACKSONVILLE BEACH!